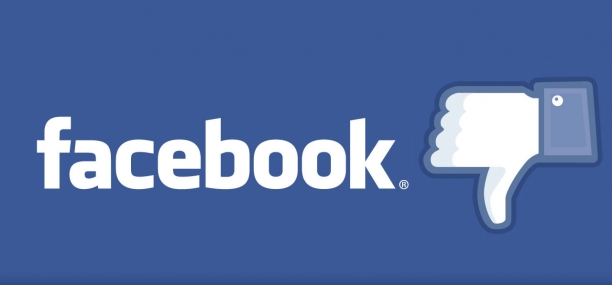 Everyone is on that god awful website called Facebook these days, social networking has never been my thing, but I've never understood the whole point of it, but apparently most of the human population seem to be on it these days, clicking away on peoples profiles you don't even know, pretending your actually enjoying your Facebook browsing when in fact your bored our your mind and have nothing else better to do. So im taking one for the Facebook hating team and showing you my ten reasons why I won't sign up to Facebook. Warning this article contains truth which could ruin the magic for some of you.
Reason #1: Why would I want Facebook to connect me with old school friends?
This is one of Facebook's (apparent) USP's (Unique selling points) but most of these old school "friends" didn't care about me and vice versa, at the end of the day if I wanted to stay in contact with you I would have your mobile phone number in my address book or have some form of email address if not, sorry you didn't make the cut. Boo hoo. Why would I go onto your profile to see what you were up several years down the line when I barely even knew you then and say "Hey I used to go to your school, im the kid that you bullied a lot…. Hows it been! No. I don't pretend, live in the real world.
Reason #2 Your family is probably on Facebook
*Shudder*. It's true, your mum, dad, aunt and the rest of them are probably on Facebook, so how awkard is it going to be seeing your mum online, not only that, they'll think there cool messaging you on Facebook when in fact their actually damaging your teenage years leading on to many years of thearpy afterwards, while all your "friends" laugh at you on your wall by replying to that message your mum replied to. You'll also forget that a family member is on Facebook and post something that you wouldn't necessarily want a family member to see and probably find two minutes after posting that the message about your uncle being a "knobhead", your aunt has rang your mum and you are now trapped. Bad times.
Reason #3: Please can I drive through that brick wall?
The wall feature of Facebook makes most of it's users look pathetic because it seems to influence them to post the most pointless crap you've ever heard, what you wouldn't be caught dead saying out loud you put on your wall on Facebook. Posting updates like "Im drinking Coffee!" or "I just stubbed by toe" immedietly tells the people unplugged from soceity that you have far to much time on your hands and that you instantly think of posting the little "significant" events in your life on Facebook whenever something happens. Apparently this is the norm on Facebook, as most of the walls of seen are covered in this crap. Hopefully you end up on Facebook fails and feel the shame you deserve.
Reason #4 The internet is unforgiving.
After you have grown up and become an adult you will realise that all that information on you posted on Facebook was a misake, but tough luck it's their forever. Just because you clicked the delete profile button doesn't mean you have saved your adulthood, once your information is on the internet, Game over. You status updates, profile information and more has been archived and someone will still manage to see your profile years later and think, my god that person was a loser. Your Facebook profile will die with you.
Reason #5 Everyone lies on Facebook
Everyone lies from time to time to make themselves look better in a certain situtation, but everyone on Facebook lies, if everything on your profile is true then congratulations, you have successfully created an accurate profile of yourself which stills mean nothing, but it's obvious everyone will lie on Facebook to look good. Classic example. You were discussing with one your true real friends the other day how much you hated that new Twilight movie and yet two days later it suddenly says on your wall that you've joined that "I love the new Twilight film Facebook group". How satisfying it is to see that persons friend call their bluff on that one and reply to your wall, with "Didn't you tell me you hated that film two days ago?". BUSTED, and don't deny you haven't made a up a status update because your panicing that you haven't updated your wall in 10 minutes. Shame on you. Never let it be said, Facebook and narcissism go hand in hand.
Reason #6 You gain nothing by being on Facebook
At the end of the day you gain nothing out of posting your personal information on Facebook. You get no REAL social gain out of it, you also do not make money out of it either. So you have to ask yourself, what are you doing on Facebook? Your not getting anything out of it and Facebook is just getting the hours and hours you spend on it each day out of you while the owners of the Facebook name get rich. Eventually you'll find yourself automatically going to Facebook each time you open a web browser and always wonder what made you go on it. Answer. Facebook has corrupted your innocent mind and you are now a social network whore. Nice knowing you.
Reason #7 Social Networking Whores
Reason #6 introduces the term "social network whore", a species which exists on every social networking related website. I'll admit it's not just Facebook the likes of Twitter is another place to spot them, but what is a social network whore? Let me explain. The social network whore can be of male of female gender and entirely involves their live around any social network website. You'll be able to spot a social network whore if their wall status updates are always asking other people with questions like "What should I do today" or asking questions like "What should I eat today?", basically involving as many random people as he/she can in the hope of feeling loved. It's a hard live being a social network whore, im suprised there isn't a charity in place to help them. In fact I will start the campaign right now. SAVE THE SOCIAL NETWORK WHORES! For social network whores on Twitter you may also find them under people with Twitteria, yes im looking at you Stephen Fry.
Reason #8 Facebook is about as far away from the real world as you can get
Going back the point of everyone lies on Facebook. The people that inhabit it seem to be deluded and living in a fantasy, most of the stuff people actually talk about on Facebook doesn't actually matter or doesn't help them in life in anyway. Middle age men and women probably like it so much, as they think they are sixteen again and can go around and message people they knew from school thinking they have more of a chance now than they did then, and whats with people's relationship status, looks like if your divorced on Facebook your suddenly single and loving it, if your unemployed your suddenly an entrepreneur and starting your own business, yeah OK you keep thinking that. The real world is to your left.
Reason #9 Why would you want to post photos of yourself all over Facebook?
Another feature of the whole social network spectrum is being able to upload pictures of yourself to the internet, to me I would immedietly question why you would, but the none the less people still do and do so at their own peril because of the internet's harsh unforgiving attitude. Not only that but I don't understand all the silly posing faces people do and you can't tell me people pose like that for every photo, their obviously doing it because they know it's going on Facebook, never understood that and most of them are such fake poses too, especially that camera in a mirror one, and whats the deal with men with their status set to "In a relationship" or worse "Married" going around other womens profiles and commenting on their photos with comments like "Wow you look hot" etc etc, that acceptable now is it, it's OK to cheat via Facebook commenting? What a world.
Reason #10 Facebook slowly turns you into a stalker
How many people's profiles have you clicked on just for "fun"? 20? 50? 100? If it's in triple digits, sorry but your a stalker and the internet police will be coming to arrest you shortly. Trying to defend the claim with im just nosey doesn't cut it. Nosey is the person that constantly looks out the window when they here a noise or hear a car or house alarm going off, sorry but your a stalker and like a drug addiction you won't be able to stop, better get used to it
So thats my ten reasons why I won't sign up to Facebook. Am I too sinical for my own good? Most definitely, but I hope you enjoyed it, if you didn't then sorry. You could try to read this article backwards in an attempt to reverse the effects of the whole article and get those precious 10 minutes back that I apparently made you waste, but here's the inside scoop. You can't, and lets face it, you'd be on Facebook if you weren't reading this anyway.